Overview
Updated On:
October 29, 2017
Description
The area of the property is 4500m2 with two separate gates to the street and an entrance to the beach. The terrain is enclosed with fencing (traditional material lakka-lakka) and natural fence and has lots of privacy. The site is designed as a (Sub) Tropical garden with many local flora such as the 14 palm trees, Marula trees,baobab tress, acacia trees and and various fruit trees. The separation between the two houses is naturally fitted with terraces with many different types of plants and ground cover. The beachf ront is 80 meters with private access to the beach and the Indian Ocean.
Setting
The site is located on one of the most beautiful parts of Vilankulo and even the country with the enchanting view of the ever-changing formations of sand banks and the view of the Bazarute Archipelago and the island of Sao Sebastian. The place is exceptionally authentic because here the fishermen come for centuries with their traditional dhow sailing boat ashore to sell their catch right on the site.
The old market, shops, supermarkets, banks, hospital, restaurants are on (short) walking distance. The international airport of Vilankulo (daily flights to Johannesburg / Maputo) is only 10 minutes away by car. Water sports activities are literally just around the corner such as kite surfing, scuba diving, snorkelling, trips to the sea and to the islands.
Buildings / Constructions
On the property there is a main house ( 2 floors) with an original thatched roof, a self-contained cottage (Portuguese style), swimming pool (24 m2), a large garage with several side buildings, water tower, sanitary facilities ( Toilets and showers) for employees, a beach shower and two private boreholes (up to 2000 litters of drinking water per hour).
All buildings and infrastructure (water and electricity systems) are in perfect condition.
In the case of (short) power cut, the generator operates the entire electrical installation on site. Opportunities for natural gas, land-line telephone and water from the municipality utilities are present and easy to obtain.
Main house
The main house was designed and built (1999) by an architectural firm in Pretoria / RSA and has a unique construction that has been proven to withstand tropical storms. The house consists of:
Ground floor: A living room and spacious open kitchen, an office / bedroom, a bathroom and a veranda with sea view.
Upstairs: two bedrooms, a walk in closet, a bathroom, a small loft and a balcony with sea view. private terraces and a braai.
Cottage
The cottage is a stone building with roof panels. Spacious living room with kitchen, bathroom, double bedroom with walk in closet and a spacious master bedroom. Private terraces and a braai.
Garage
The garage (length 24m, width 6m) and side building (largely restored) are suitable for different and many purposes, such as storeroom, workplace, workshop and /or office.
Property Id : 18813
Price: $ 300.000
Property Size: 363.00 m2
Property Lot Size: 4,500.00 m2
Bedrooms: 5
Bathrooms: 4
Sleeps: 1
Year Built: 1999
Garages: Parking area
Roofing: Tatched Roof
Structure Type: Brick
Floors No: 2
Similar Listings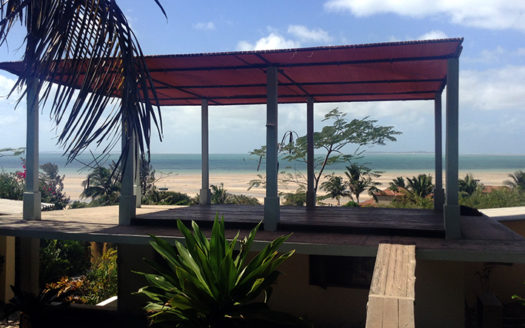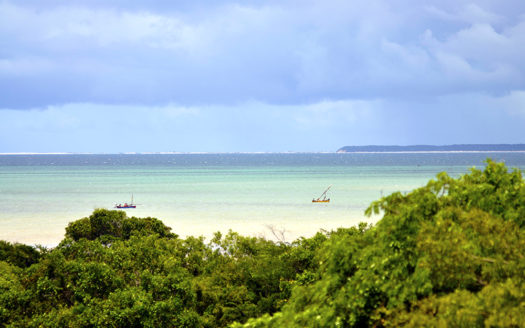 $ 50.000
Beautiful secluded solar powered beach house with an amazing panoramic view standing on a
...